We are pleased to announce the technological improvements we have made, during the last months, on tradEAsy and that you can already use accessing the Beta version of tradEAsy 2.
---
New Login screen
We have created a much lighter login screen, with faster loading and with an improved design.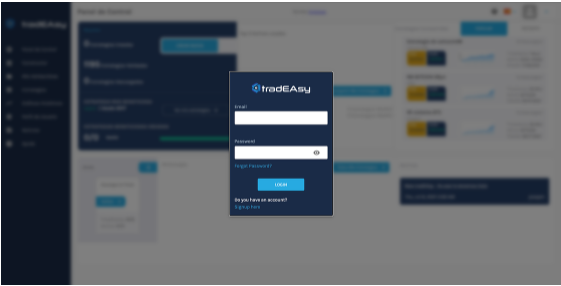 ---
Automatic indicators loading
From now on, when you do a simulation in tradEAsy, you will be able to consult the chart in TradingView, and all the indicators of your robot will be automatically loaded, with the parameters that you have defined.
We want to help you easily understand what your robot does, and this will for sure be of great help.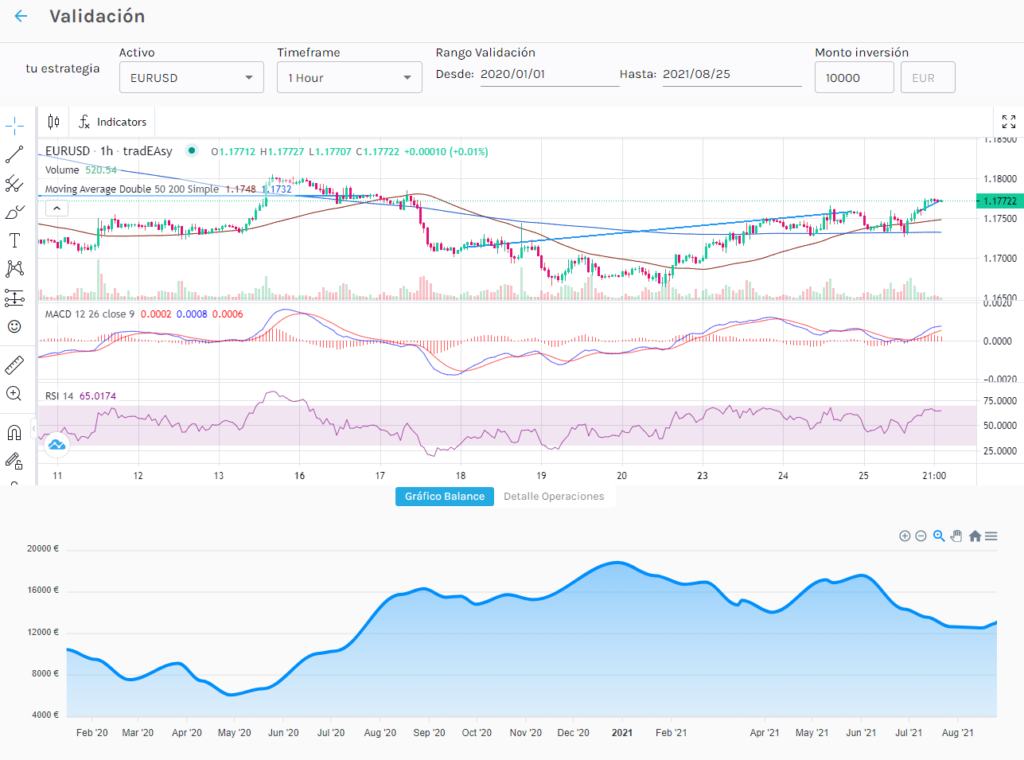 ---
Direct access to the orders in the chart
When you see the list of all the orders, and you want to understand why that order has won or lost that much, but it is 50,000 candles behind…
Now this has a FLASH solution!
In the order list, you will have a loupe. When clicking on the loupe associated to the order, tradEAsy will move the TradingView charts so that you can see the exact open and lose moment.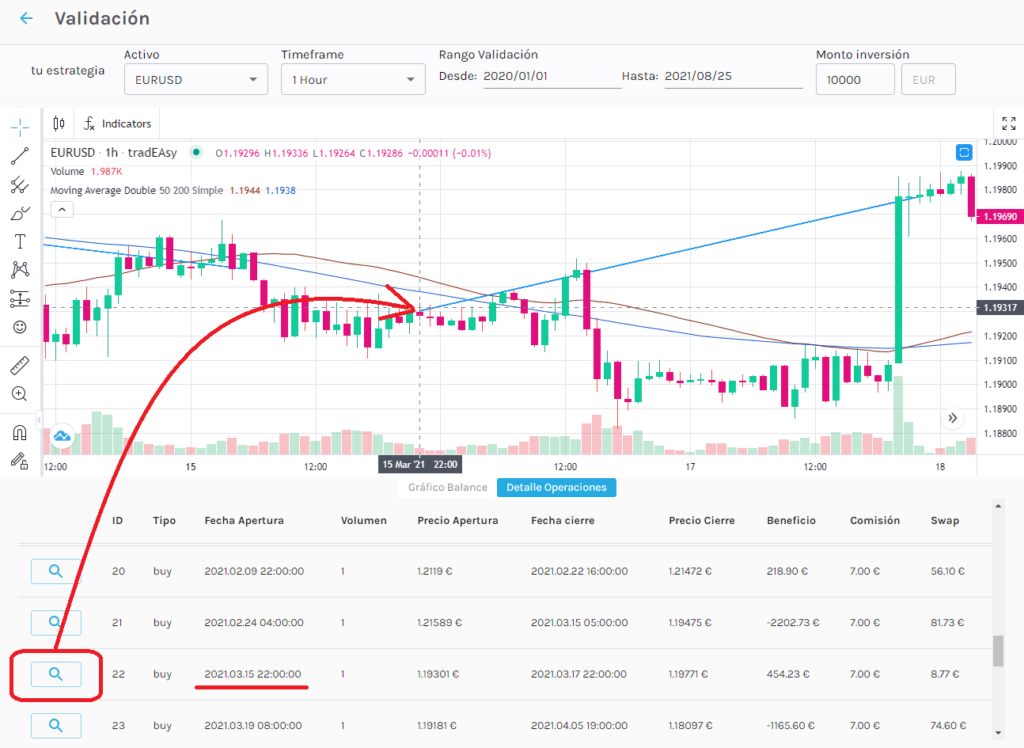 ---
Smartphone and tablet version
You can enter in tradEAsy also from your smartphone and tablet!
Although the best user experience is from a computer, if you want to access to tradEAsy from a Smartphone or tables, you can see all the screens and functionalities.
If the actual version does not persuade you, ¡do not worry! There are still design and usability adjustments that we will work on in the coming months.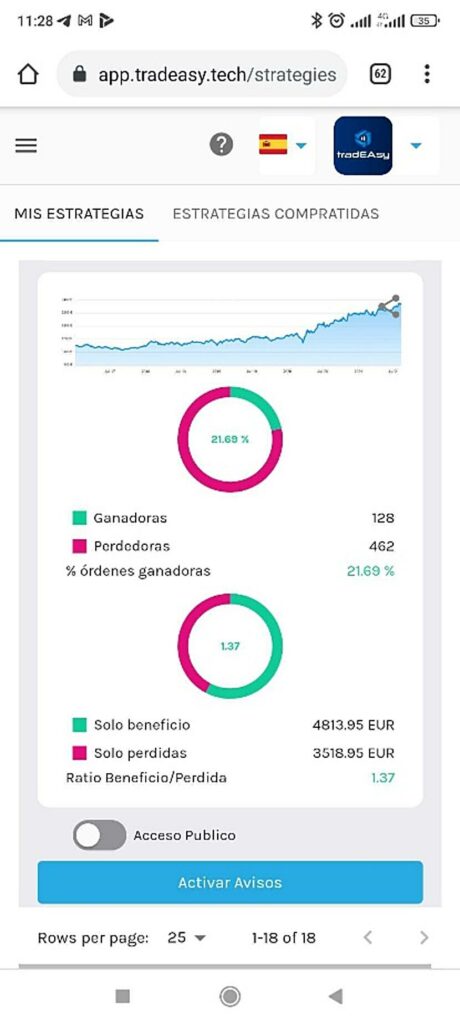 ---
Charts with TradingView
Many times we simply want to see a TradingView chart with historical data, to simply evaluate ideas or hypotheses based on technical analysis. To do this, you have a screen where you can consult all the historical data in tradEAsy.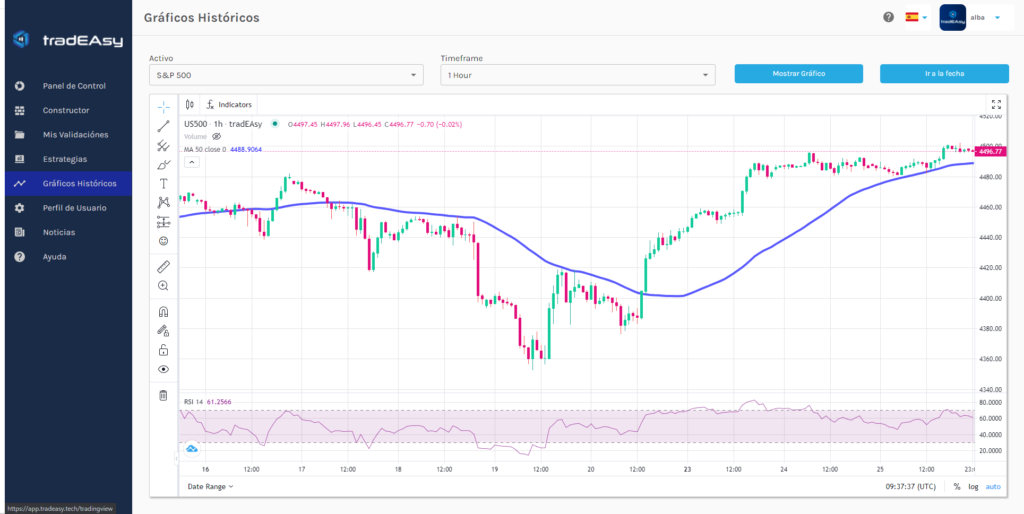 ---
Share strategies in socials networks
No more sharing strategies with photos on your mobile …
From now on, you can share any of your strategies with just one click. You can download them, copy and paste, or upload them to your favourite social network.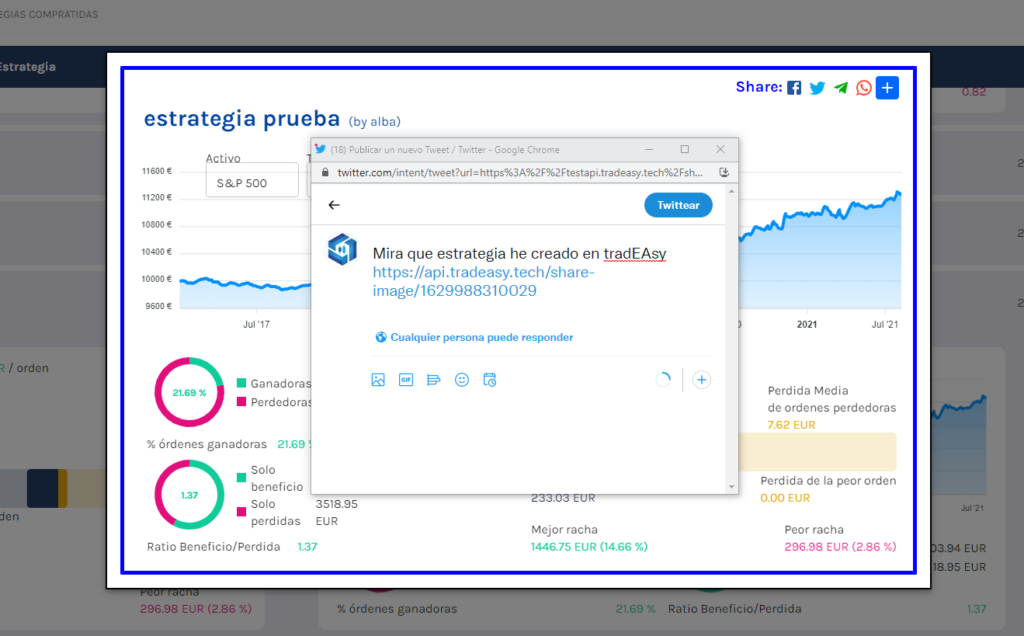 ---
Backtest historical
Many times we have done something that we want to recover, and we do not remember how we did it.
That has a solution! With the backtest historical, you can consult and recover any strategy that you have made with your user.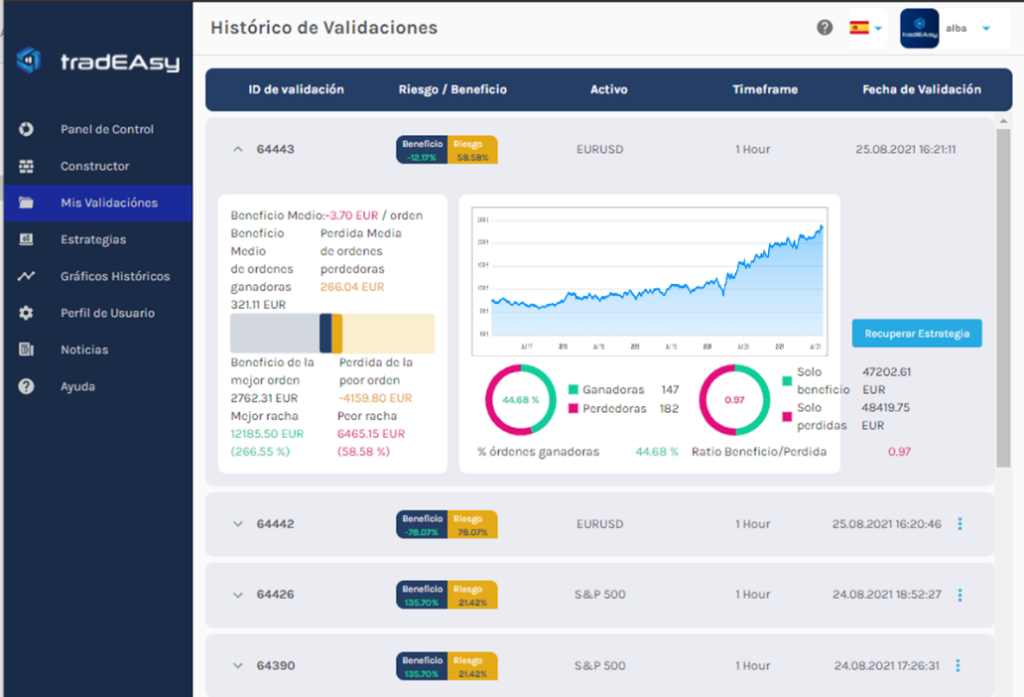 ---
Disable rules
Many times we do strategies with different versions. But when we want to check different rules combination, then we must undo the robot to check the changes.
For that reason, we have added this option of disabling rules, so that you can check different versions of the same robot, without the need of deleting anything.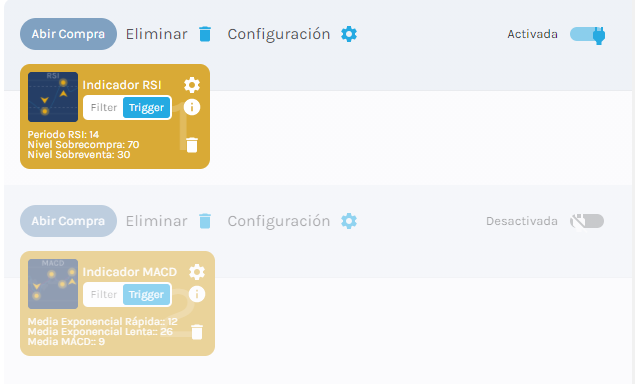 ---
Bugs solutions and minor improvements
Moreover, we have solved small mistakes of the tool, along with implementing small improvements.